Effective Presentation Skills
- Presenting good ideas effectively hence achieving organization accomplishments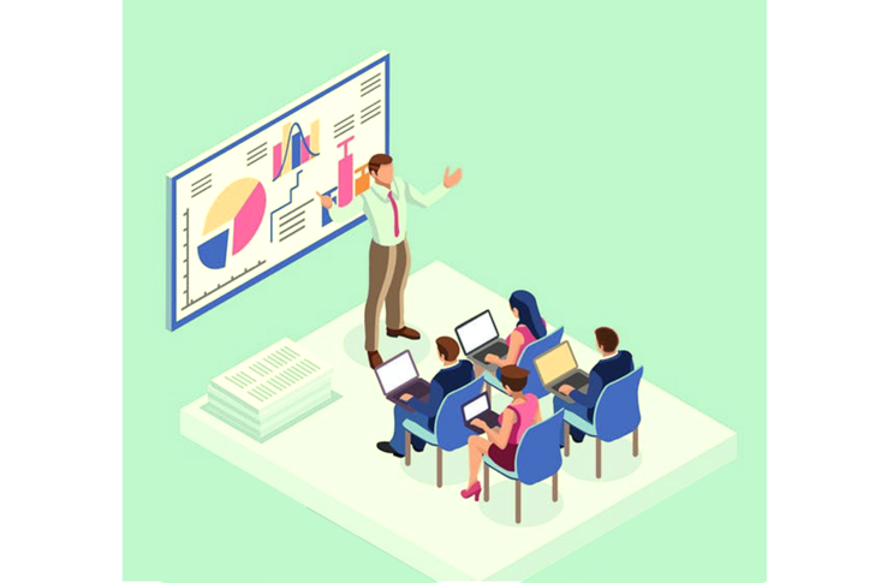 Effective presentation skill is an important and essential skill for staff to present their good ideas effectively. Presenting ideas or information to internal and external clients in a convincing and confident manner is a major key to enhancing work effectiveness and achieving organization objectives, thus it is essential for the staff to be equipped with such skill set while being able to put it into practice effectively. On the other hand, it is common for presenters to receive challenging queries from the audience, and therefore, the presenters should also be equipped with strategies to handle different types of questions and encounters professionally and appropriately.
Objectives of Effective Presentation Skills:
• Identify the essential elements of a professional presentation
• Organize information and materials in a clear and concise manner
• Deploy techniques for varying the vocal tones and body language
• Draw attention from the audience in the presentation
• Develop strategies in handling queries and questions raised by the audience
Sample Outline of Effective Communication Skills:
Fundamental Strategy in Making Presentations

Understand the principles of making effective presentations.

Communication Strategy in Delivering Presentations

Building up your presentation to improve the impact upon the audience.

Delivering Great Presentations

Identifying ways to motivate your audience.

Handling Objections and Difficult Questions From the Audience

Managing difficult situations in presentations.
Contact Talent Professional today for your best suited Effective Presentation Skills solution to build up your competence in presenting ideas for effective communication and hence better organization accomplishments!
Remarks: Program objectives and outlines are for reference only; programs would be tailor-made with clients' specific requirements.