Positive Psychology
- Changing perspectives to infuse positivity into lives for higher productivity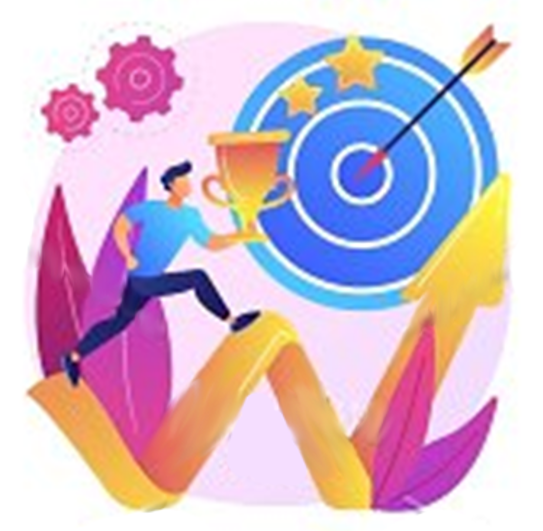 The Workshop on Positive Psychology aims at equipping participants with practical skills and applicable techniques to foster positive thinking and to manage their own states resourcefully in workplace and in daily life. This could improve the staff's own emotions, as well as their relationships with others with more positive energy.
Objectives of Positive Psychology:
Effectively recognize own emotions and how they affect personal performance
How to foster positive emotions and deal with negative emotions
Explore own signature strengths and find ways to better use own strength in work
Build rapport and maintain positive interpersonal relationships with others
Understand and search for own life mission
Learn how to positively appreciate own and others' achievements
Sample Outline of Positive Psychology:
Basics of Positivity, Happiness and Positive Psychology

Introduce key elements of positive psychology and how to increase happiness lastingly

Brief on the five elements (PERMA) of positive psychology:

Positive emotion
Engagement
Relationships
Meaning and purpose
Accomplishment

Positive Emotion

Differentiate positive and negative emotions and their functions
Understand 10 forms of positivity and practice how to increase them in daily life
Introduce ways to deal with negative emotion effectively

Mastery of Emotions

Explore own signature strengths and find ways to better use own strength
Search for moment of flow
Apply pleasure in workplace to increase commitment

Relationship

Explore the importance of building positive relationship
Build rapport with others through matching and pacing
Learn how to use positive language and framing to foster better relationships

Meaning and Purpose

Learn to know that everybody is a meaning maker
Explore the importance of life: setting personal intention
Search for own life mission through neurological level

Accomplishment

Discover how one responds when facing negative situations
Understand the obstacles to self-appreciation – 3Ps
Learn how to handle negativity by reframing
Practice how to appreciate own and others' accomplishments appropriately and positively
Contact Talent Professional today for your best suited Positive Psychology training solution for your staff to maintain positive attitude during challenges!
Remarks: Program objectives and outlines are for reference only; programs would be tailor-made with clients' specific requirements.